Building in the New Hampshire Seacoast & Rockingham County
---
Whether it's a new home, a kitchen remodel, or custom woodworking and cabinetry, for Oxland Builders the focus is quality.
For Oxland, it's about building something that will stand for generations. It's about being there for the customer, too. A bathroom, a kitchen, a new floor, a window installation—or even a minor repair—Oxland customers know they will do it all, and they will do it right.
At Oxland Builders, we specialize in designing and building custom homes in the Seacoast New Hampshire region. From Portsmouth to Hampton and all the coastal beach communities in between, we have decades of experience in high-end construction and thorough knowledge of building codes.
Although remodeling your kitchen may seem difficult, our team of professionals at Oxland Builders makes the process easy and economical. We have experience designing, building, and renovating kitchens, so we know what it takes to make your kitchen a beautiful, useful area.
Does your bathroom suit all of your demands in addition to basic functionality? The size of the shower and the amount of floor space can both significantly improve your bathroom. At Oxland Builders, we take pride in creating beautiful, useful bathrooms that fit any budget.
What We Build
Our talented design/build team tackles a range of home construction projects, including:
Kitchen and Bathroom Remodeling in New Hampshire
Is your kitchen or bathroom due for a makeover? You're certainly not alone. Many of your fellow New England and New Hampshire homeowners have turned to us for help in modernizing or expanding their kitchens and bathrooms. Kitchen and bath renovations not only improve the appearance of these essential rooms but also increase your home's value.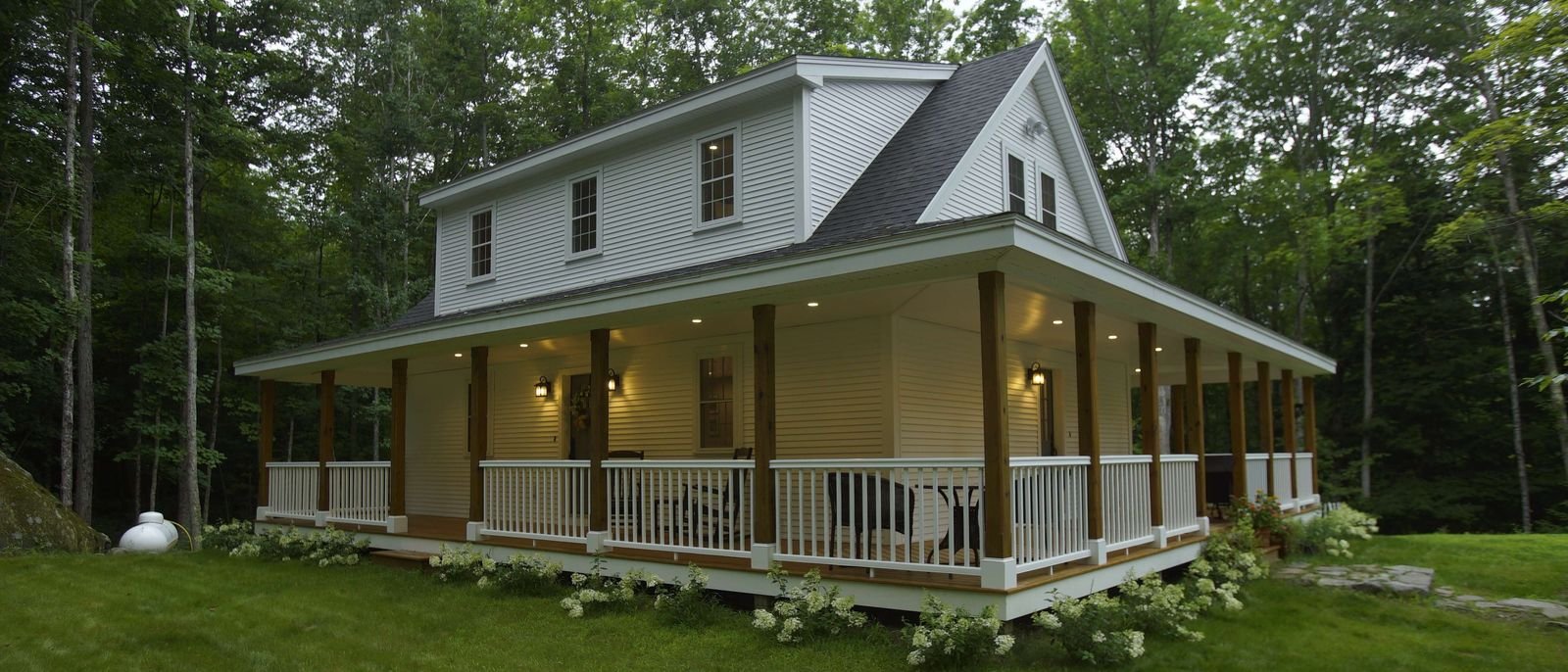 Home Additions, Decks, and Sunroom Construction
When your home is just too small, an addition gives you the space you need for a master bedroom suite, family room, home gym or spacious new kitchen. Worried that your addition will look tacked on or obvious? Our design/build team will create a design that seamlessly integrates the new with the old.
Need a place to enjoy the view outside your front door? An airy sunroom or multi-level deck provides the perfect place to watch the sunset over the water or trees and entertain friends. If you'll be renovating your kitchen or family room during the remodel, adding foldable doors that open to your deck will expand your indoor/outdoor entertaining space.
Complete Gut Remodeling Projects
A gut remodel is an excellent choice if your home needs a complete makeover. During the renovation, every room in your entire home is updated to your specifications.
Gut remodels may involve removing or adding walls, repositioning doors or windows, moving and upgrading plumbing and electrical systems, adding new flooring, building fireplaces, installing new cabinets and appliances, incorporating smart home technology, reconfiguring your bedrooms, opening up your first floor, or even relocating your home's front door.


Custom Home Building on Your New England Land
Unlike cookie-cutter stock homes, a custom home is designed for you and you alone and can be as simple or as lavish as you'd like. We'll incorporate every item on your wish list and use quality finishes and building products that will look just as good 20 years from now as they do today.
Our skilled craftsmen use hand-selected and milled wood to create custom cabinets, moulding, shutters, columns, hand-carved doors, balusters, and interior and exterior trim, in addition to producing accent pieces that make your new home unique.
Our Building and Remodeling Service Area
We remodel and build homes in Southern Maine, Northern Massachusetts and Rockingham County, New Hampshire. Our service area includes but is not limited to:
Exter
Stratham
Portsmouth
Rye Beach
New Castle
Hampton
In fact, you've probably seen our trucks throughout our service area. Whether you want to renovate the kitchen in your house, build a custom home on your lot, or add a few bedrooms to your vacation cottage, we'll help you consider all the possibilities.
Not sure if your town is in our service area? Reach out to us here and we'll let you know if we remodel or build in your New England town.
Complimentary Home Building Resources
It's much easier to make decisions about your New Hampshire remodel or custom home build when you know a little about the process. That's why we offer these free resources to our customers:
Cost Guide: Setting a budget is one of the most important aspects of a remodel or renovation, but it's not always easy to figure out how much you'll pay for renovations or additions. Our remodeling cost guide provides remodeling and home addition cost estimates, kitchen and bathroom remodeling checklists, and information on factors that affect remodeling costs.
Custom Home Guide: Thinking about building a custom home? Our custom home cost guide offers tips and suggestions for every phase of the building process – from designing your dream home through the construction process.
Blog: The Oxland Builders' blog provides information on a variety of home building and remodeling topics, including kitchen and bathroom remodeling, architectural design basics, renovation mistakes to avoid, custom home tips, remodeling timelines and choosing a remodeler.
Brad comes up with really great ideas for what will look good on a project. I call Brad because he does what he says he's going to do. I trust him. I don't even think about calling anyone else.
-John
Hampstead, NH
What makes Brad a great builder is all the work he does before picking up a hammer. He thinks through the details, the potential obstacles, and the opportunities to make the project better.
-Josh
Newmarket, NH
Oxland is one of a kind — great builders and great guys. Brad came over to give a quote for a tile inlay in our front stairs — we liked him so much we hired Oxland to do a complete third floor rebuild. On schedule and on budget, Oxland transformed our home.
-Brian & Hillary
Exeter, NH